Wednesday, 11 May 2022
Bulgari celebrates Queen Elizabeth II's Platinum Jubilee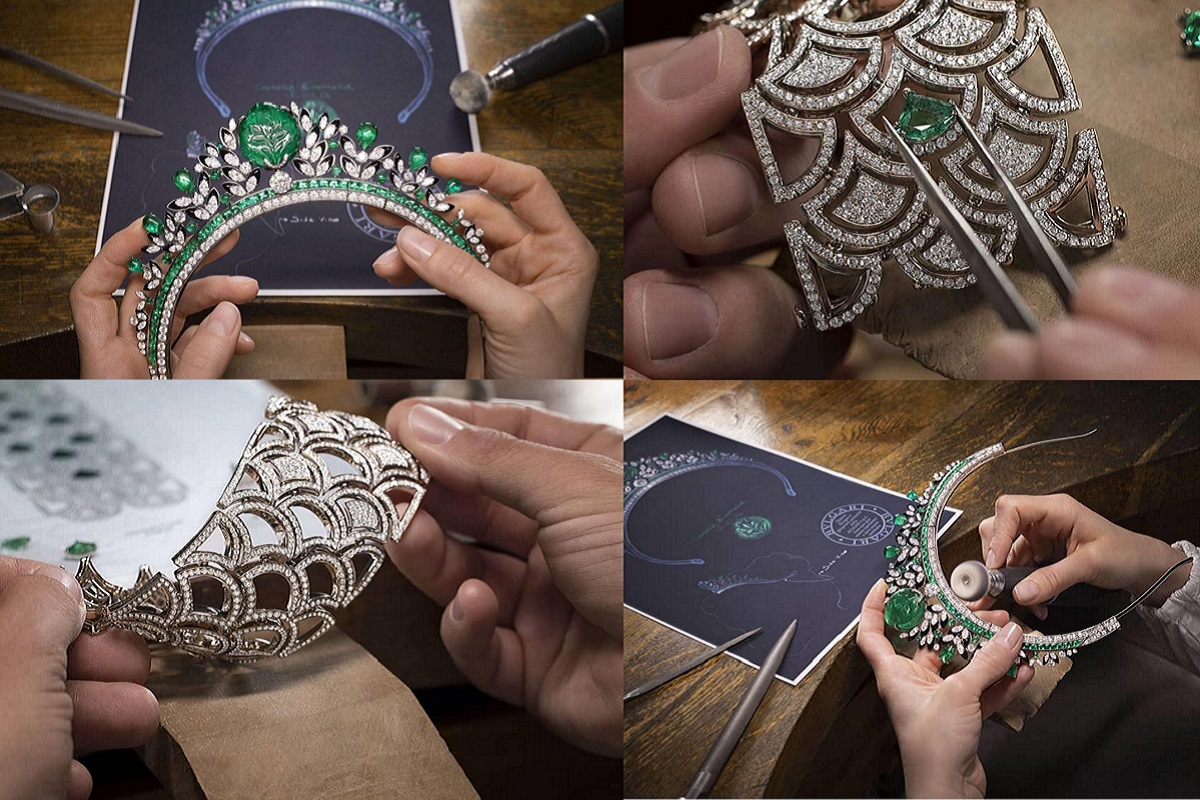 The exclusive set consisting of a tiara and a high jewellery watch is called Jubilee Emerald Garden and is a tribute to the 70 years of reign of Queen Elizabeth II. The tiara was made by a master goldsmith and five artisans, two of whom dedicated themselves exclusively to the manual setting of the gems, for a total of over 1,500 hours of work.
Lucia Silvestri, Creative Director of Bulgari's High Jewellery said she was inspired by the Queen's strength and charisma and clearly by her historical admiration for emeralds: stones that testify to the brand's superiority in creativity and craftsmanship.
Proof of this creativity is above all the Tiara: embellished with emeralds and diamonds designed to invoke the Queen's Platinum Jubilee, it is completely transformable, allowing it to be worn both as a necklace and as a tiara, thus symbolizing versatility and flexibility deeply rooted values of the brand identity.
In parure with the tiara is the Divas' Dream watch: a special edition in white gold with brilliant-cut diamonds, eight Zambian emeralds (approx. 18.40 ct), dial with snow-set diamonds (approx. 11.40 ct) and diamonds mounted on the case and bracelet.
Compared to the tiara, the hours dedicated to the creation of this precious watch were 1,000, involving five craftsmen. The cut of the emeralds is fan-shaped, while the internal inclusions resemble "gardens", guaranteeing a powerful, lively and individual soul for each stone.
The Maison boasts an enormous heritage of extraordinary women who have inspired the brand: from Queen Letizia of Spain and Rania of Jordan to Grace Kelly, Sophia Loren, Elizabeth Taylor, Gina Lollobrigida and Queen Elizabeth as the latest muse.