Monday, 28 March 2022
"Give" by Lorenzo Quinn in Piazza Matteotti in Vicenza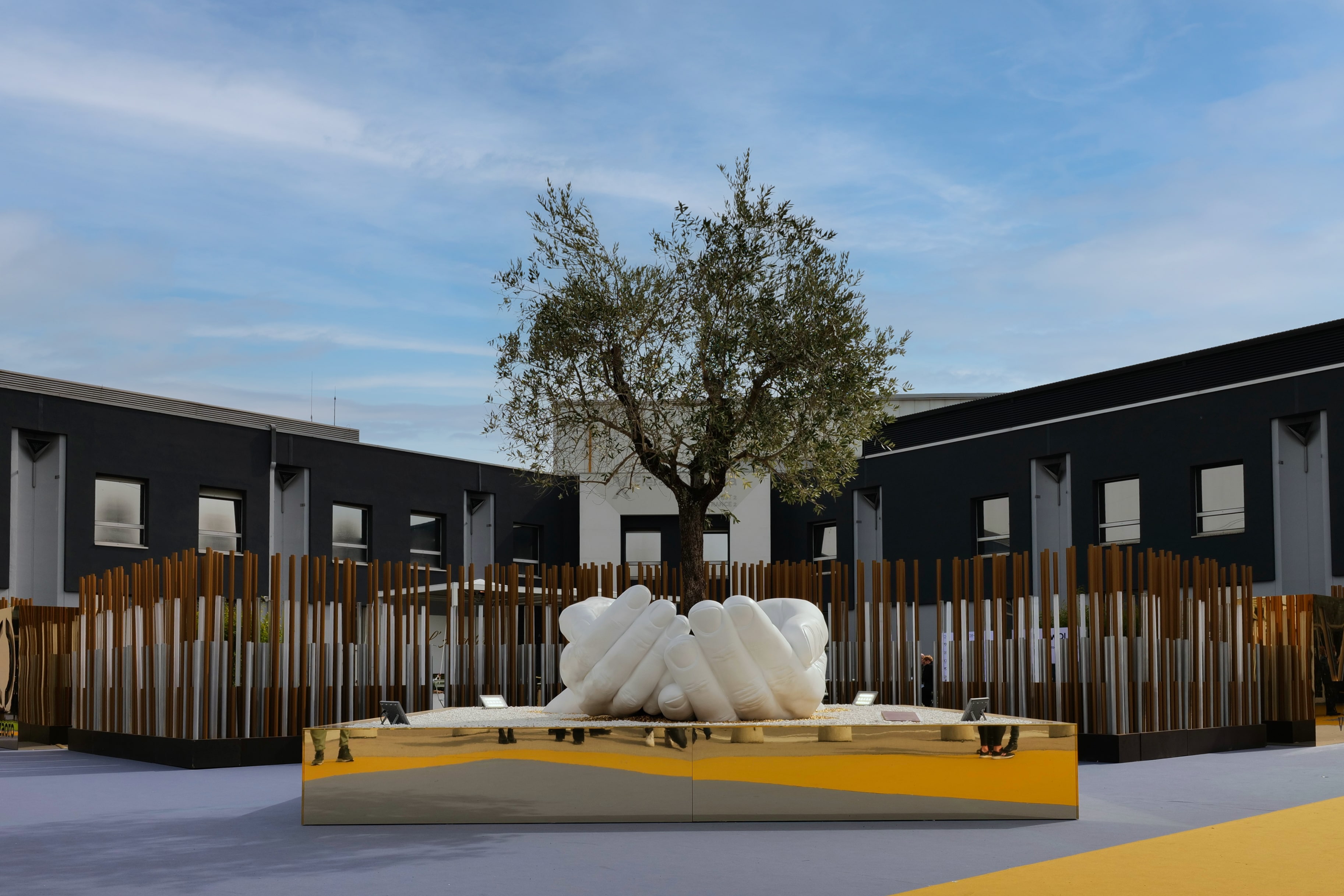 In Piazza Matteotti, in front of Palazzo Chiericati, the sculpture "Give" by Lorenzo Quinn, a symbol of peace, was installed.
Exhibited for the entire duration of Vicenzaoro, from 17 to 21 March, at the entrance to the Vicenza exhibition centre, now the sculpture will remain in the historic center, constituting a preview of the Vioff exhibition which will host other works by Quinn starting in September.
"The sculpture, with a strong symbolic value, invokes peace for our planet hit by the pandemic and threatened by social tensions, wars and famine" declares the mayor Francesco Rucco "We are honored to host Lorenzo Quinn's work in the historic center with which Vicenza continues its bond with this artist, born on the occasion of our Fuori Salone in Vicenzaoro and which will develop in the coming months ".
"In recent days, Vioff concluded that he was greatly appreciated for the originality of the proposal and for having combined art and environmental sustainability" explains the councilor for tourism Silvio Giovine. "The initiatives promoted do not end, on the contrary they continue with Lorenzo Quinn and his symbolic work "Give" which is a prelude to the exhibition of other works by him that will arrive in September. A great pride for Vicenza to host an artist now universally recognized as one of the most authoritative exponents in the world of figurative sculpture. In addition, the works of Andrea Roggi will remain in the city from January to August, which connect the individual and nature ".
"Give" in fact represents the hand of a man who joins that of a woman to convey the value of giving, the bearer of a message of peace, hope and trust addressed to humanity and symbolized by an olive tree.
The hand, a symbol of creativity and environmental sustainability, is made up of new and experimental materials such as resin and recycled material.