Thursday, 24 November 2022
Absolute Black by Antonini Milano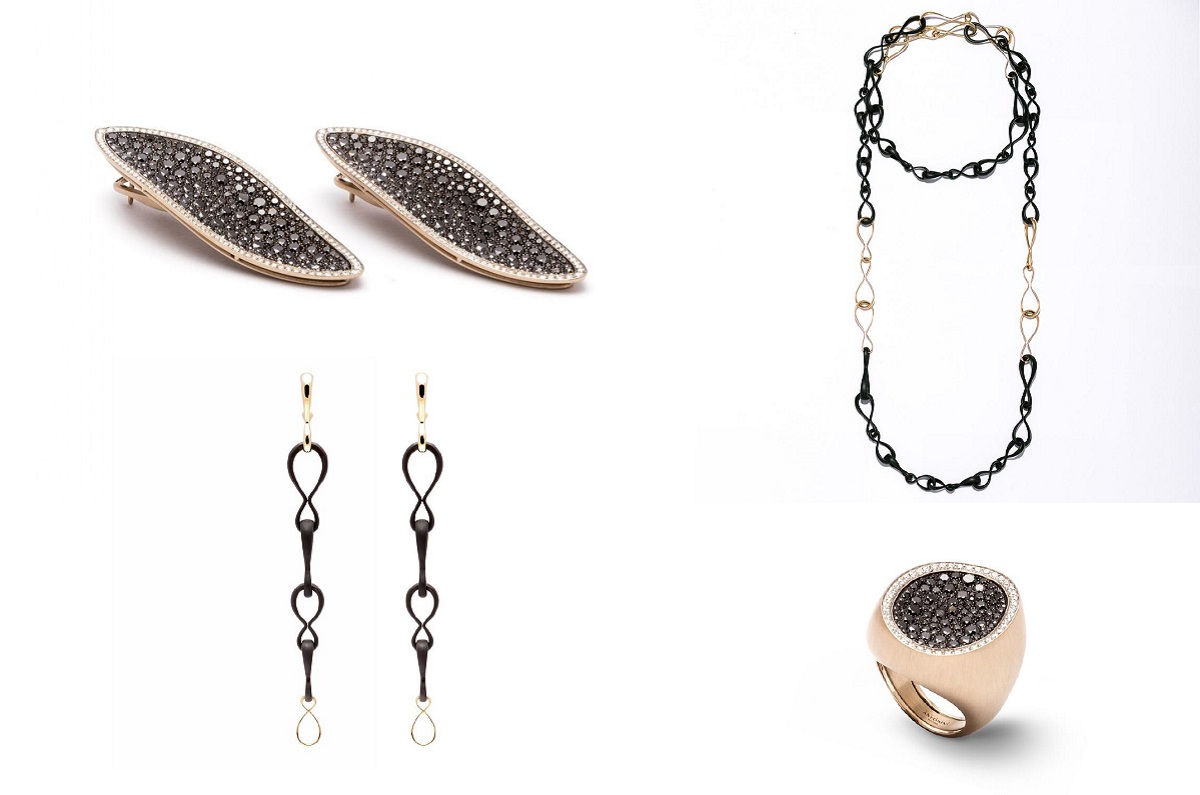 It's a winter dedicated to non-color in the Antonini Milano house which, for this cold season, focuses on black, a nuance chosen to dialogue with all the reflections of gold and with all the outfits.
The materials used to create the new series of precious creations are black diamonds and titanium, this latter made in absolute black and not in the usual anthracite grey.
It took the brand a year of research to reach a nuance of intense and satin black that would contrast with the shiny yellow gold.
A pave of black diamonds, outlined by a string of white diamonds, embellishes a pair of earrings and a gold ring. Titanium, on the other hand, gives life to a chain and a pair of earrings characterized by a particular design that reinterprets the symbol of infinity.
Antonella Reina, Editor VO+