Wednesday, 05 October 2022
Crieri Conquers Venice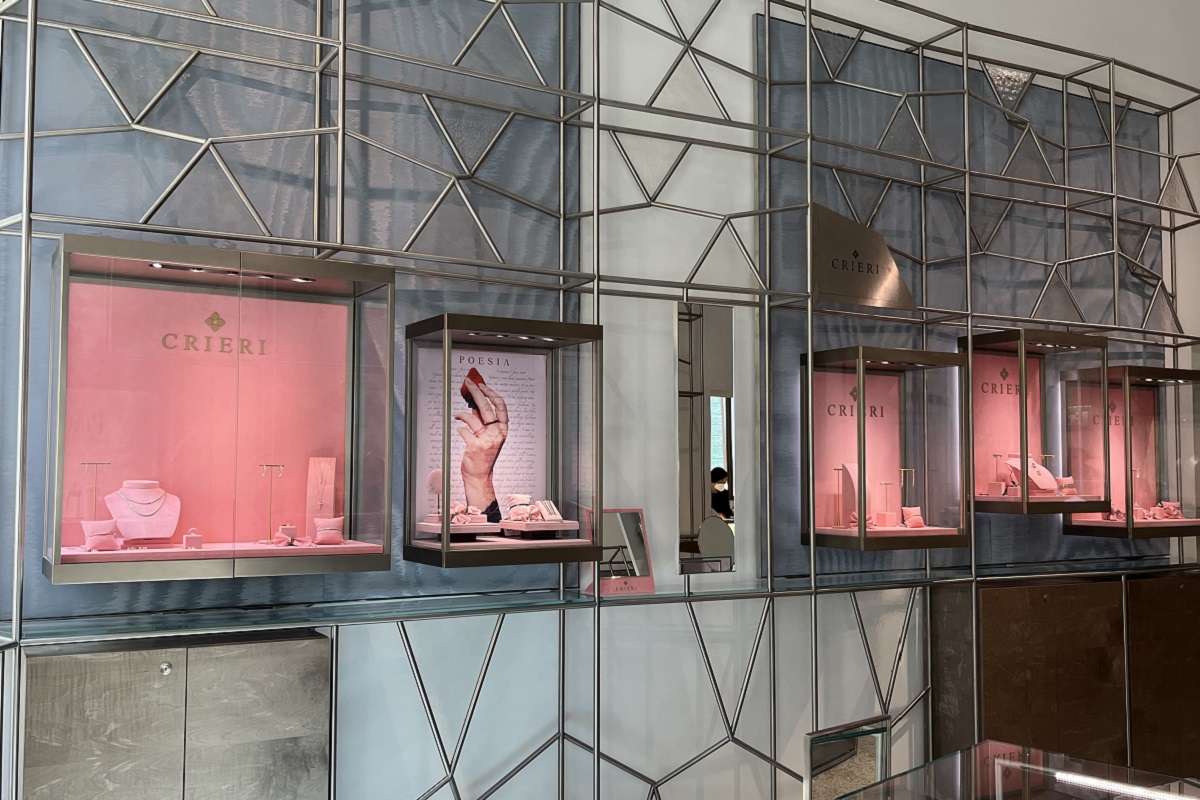 Last September, Crieri officially opened its own space inside Fondaco dei Tedeschi in Venice, the famous department store that houses a selection of prestigious jewellery, watch, fashion and cosmetics brands. «Opening in Fondaco dei Tedeschi is part of our project for qualitatively developing distribution. Besides being the world's most characteristic city and a place of unique charm, Venice is an extremely strategic location for our sector as it welcomes top quality customers from both Italy and abroad. It is an important visibility opportunity for us,» comments Michela Saracino, General Manager of Crieri.
The Crieri and Poesia Gioielli display is located on the first floor of the historic Fondaco building, an area dedicated to jewellery, including international brands. Here, five showcases offer a snapshot of Crieri creations, exploring the most iconic and representative collections. First and foremost, the Bogotà 1996 collection, a showcase dedicated to Colombian emeralds that define the signature of a unique and exclusive jewellery line.
Next comes C-Type, the line that plays with creativity around the shape of Crieri's letter "C", with Musa, Icon, Elegance, Firmamento, Ritmo and Allure, creations that tell the story of classic jewellery with a contemporary Crieri touch. Not to be missed is Poesia Gioielli, the group's most recent and carefree brand, which gives voice to the company's young and modern vocation.
Fondaco dei Tedeschi (the German warehouse) opened to the public in 2016 as the first DFS store in Europe. It stands in the heart of Venice, next to the famous Rialto Bridge. It was built in 1225 by German merchants and was used to trade metals and precious goods such as silks and spices, hence the name. Around 1900, after the fall of the Venetian Republic, it became the seat of the city's central post office. In 2008, the building was acquired by Edizione Property, which, after major structural work, created the current Department Store. The building also features a spectacular panoramic terrace with views over the city. A unique location for an extraordinary offer. Crieri currently has more than 250 sales outlets in Italy while Poesia Gioielli boasts about 110.
VO+ Magazine