Thursday, 20 October 2022
Increasingly Sustainable Luxury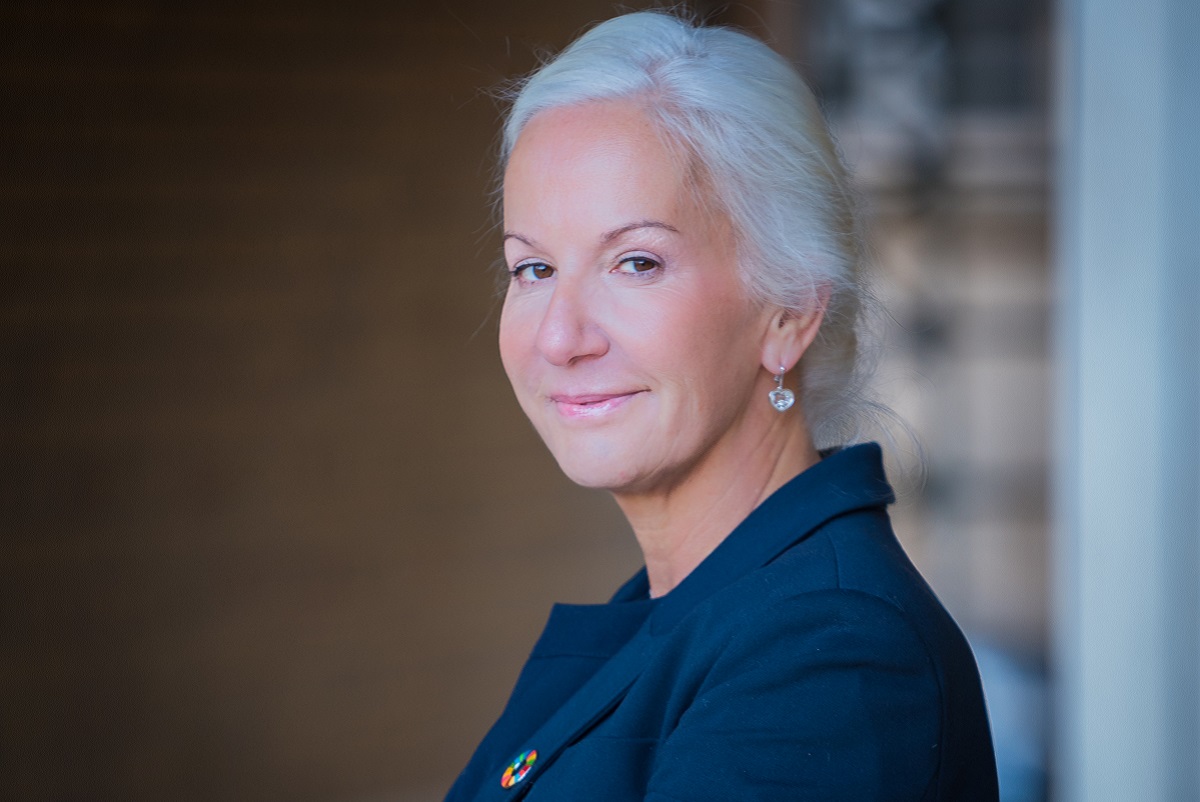 What is the biggest news about Watch & Jewellery Initiative 2030, in terms of content, guidelines, strength, mission...?
«The Watch & Jewellery Initiative 2030 was launched in October 2021 by Cartier, delegated by Richemont and Kering. It welcomes all watch and jewellery brands with a national and international footprint willing to commit to a set of ambitious and common objectives in three areas: building climate resilience, preserving resources, and fostering inclusiveness. These commitments lie at the very heart of the United Nations Sustainable Development Goals, including newer areas of focus such as sciencebased climate targets, biodiversity protection, and materials and business model innovation, with the intent of encouraging and enabling industry transformation and innovation. I believe that testament to this commitment is the rapid growth in our membership, with representation from all market segments. We currently have Chanel Horlogerie Joaillerie, Montblanc, Rosy Blue, Pandora and Swarovski. These new members are in addition to Cartier, Kering, Gucci Watches, Boucheron, Pomellato, Dodo, Qeelin. In the near future, we will be announcing additional new members and strategic partnerships.»
The 3 most important targets starting from now to 2030?
«Good things come in threes! Maintaining a laser focus on our three key target areas is a prerequisite to success, in my opinion: Building Climate Resilience focuses on reducing carbon emissions in line with the 1.5°C pathway and achieving Net Zero by 2030. The brands involved must make a minimum commitment to engage in signing and submitting the Science Based Targets Initiative (SBTi) by 2022, setting science-based emission reduction targets. Preserving Resources ensures that the industry's sourcing has a positive impact on nature, species and communities. As a minimum commitment, brands must measure and prioritise their impact on biodiversity and water across their sourcing of key raw materials, using a credible science-based framework. Fostering Inclusiveness will need brands to work collectively towards defining a minimum commitment for this goal and identifying the relevant certifications for their supply chain. Members will also be required to contribute to the preservation and transmission of craftsmanship and industry.»
What does it mean that the two global luxury groups are the first founders of W&J?
«Cyrille Vigneron, President & Ceo Cartier and Marie-Claire Daveu, Chief Sustainability Officer and Head of international institutional affairs at Kering, have been instrumental in shaping the foundations of this initiative, becoming early movers to set the example for their industry peers. The two brands spearheading the initiative believe that sustainable leadership is a source of competitive advantage for organizations, when leaders of businesses manage companies with environmental, societal and long-term sustainable development goals in mind.»
Why should a company follow this new initiative?
«This initiative provides an expert platform for peer collaboration with focused and actionable workstreams that will advance the sustainability agenda, provide measurable impact, and foster innovation in a safe space. We are also working on a transformational multi-stakeholder governance model to deliver on our ambitious targets. We can make tremendous progress over the coming years, especially benefiting the most vulnerable communities along the value chain. We are an industry of beauty and emotions, and I believe we have a dual responsibility to do good, and to protect the integrity of what we create for the consumer. So, I invite the industry to join our collective "Pathway for Humanity", and harness the power of concerted, collaborative, and focused effort.»
Lorenza Scalisi, Editor VO+