Thursday, 06 October 2022
Jewellery art in evolution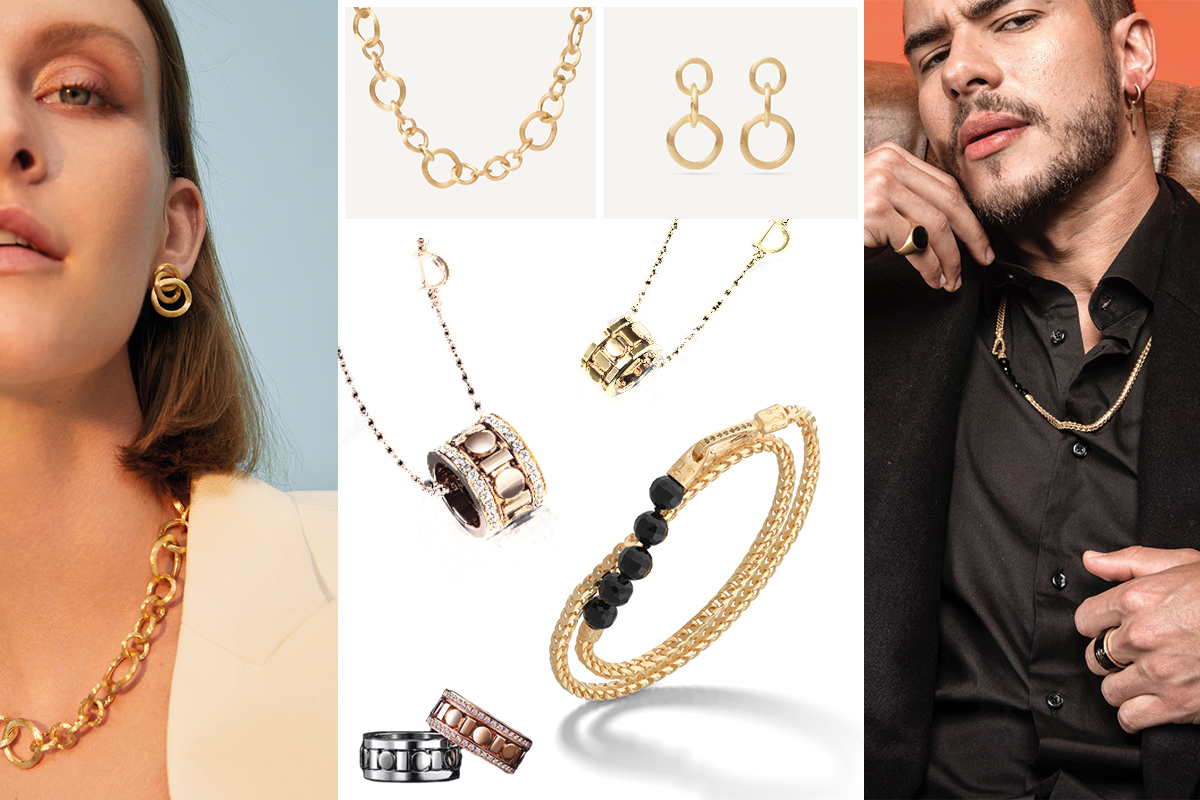 How can creative experimentation be in agreement with a jewellery-making tradition rooted in manual craftsmanship? The latest collections from three brands that have always been devoted to preserving an ancient, all-Italian art, yet, at the same time, are decidedly inclined towards constant renewal, show us how.
Born from the encounter between tradition, craftsmanship, passion and creativity, the Belle Époque Reel collection by Damiani - the "sequel" to the more iconic Belle Époque collection - was created to appeal to the younger generations and all those who identify with the philosophy of "new" and values such as exclusivity and authenticity. The rings and necklaces - in white, yellow and pink gold, enriched with diamonds - recall the motion of the famous Belle Époque cross with its two eternally oscillating elements by proposing a sophisticated central mechanism that, when caressed, rotates on itself and comes to life, just like an Instagram reel. In the special designs, circles and rectangles - shapes within shapes - pursue each other in a chase to infinity, like multiple videos in a social feed, symbolizing unstoppable progress.
Thanks to combining artisan savoir-faire and technical and stylistic innovation, Marco Bicego has developed and cultivated a unique and highly tangible identity, especially in the new Jaipur collection in which he reinterprets classic chain in a contemporary key, creating an original and timeless style: irregular shapes, a satin finish and links of different sizes intertwine to create jewellery that is a veritable modern celebration of yellow gold. Lastly, Ulysses, the new collection designed by Marco Dal Maso, stands out for its genderless "features". The famous Italian designer has created a series of jewellery for modern-day heroes or heroines, skillfully combining different materials through a simple design with a strong aesthetic impact.
Antonella Reina, Editor VO+