Thursday, 10 March 2022
Jewellery inspired by Pantone Very Peri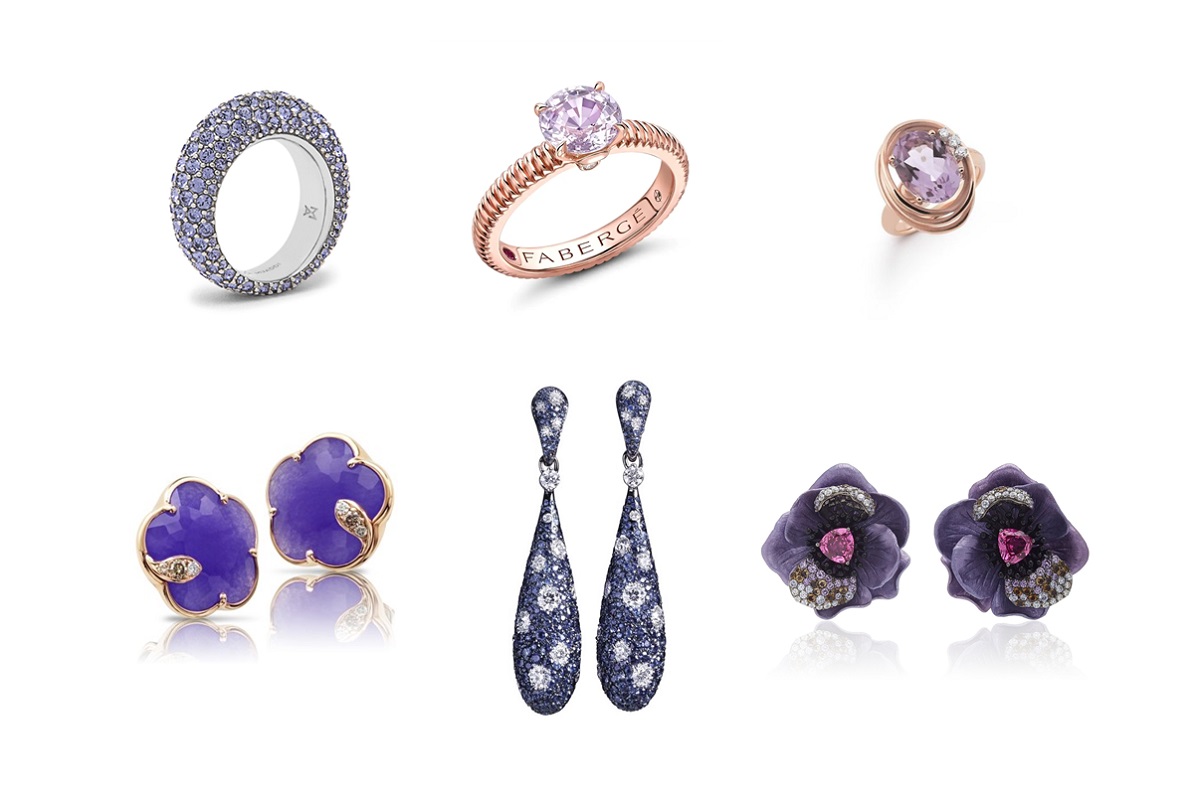 "Interpreting the spirit of the times and transforming it into color" is what made the voice of the Pantone Color Institute authoritative which, since 2000, announces every year the color that will dictate trends. The choice for 2022 goes to Pantone 17-3938 Very Peri: a new shade of blue, infused with red-violet nuances.
«As we move into a world of unprecedented change, the selection of Pantone 17-3938 Very Peri brings a novel perspective and vision of the trusted and beloved blue color family» says Leatrice Eiseman, Executive Director, Pantone Color Institute.
«Encompassing the qualities of the blues, yet at the same time possessing a violet-red undertone, Pantone 17-3938 Very Peri displays a spritely, joyous attitude and dynamic presence that encourages courageous creativity and imaginative expression.» As with clothing and accessories, this "friendly and warm" shade of blue is also destined to influence the world of jewelry, making us prefer those jewels decorated with gems that well embody a "carefree and joyful" attitude, such as sapphire or tanzanite or that suggest "unscrupulous experiments", such as surfaces worked with enamel in the same tone. Here is a series of exemplary pieces, enlivened by creative periwinkle hues.
Antonella Reina, Editor in chief VO+