Thursday, 27 October 2022
Jewels in Black: A New Must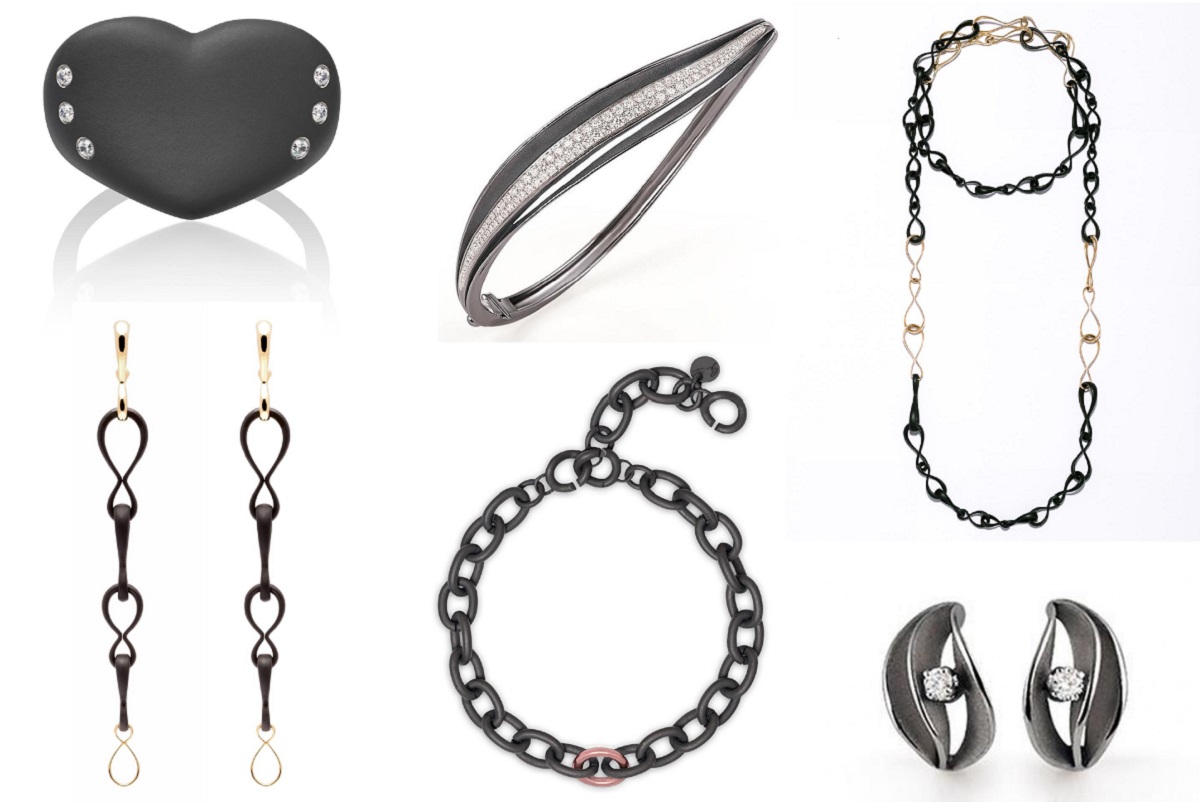 The quintessential color of elegance and glamor in fashion, black is also conquering the world of jewellery. More and more jewelers are designing collections or capsule collections in the "non-color" par excellence.
A prime example is the latest proposal by Antonini, which, this October, launched a capsule collection of new jewellery made with black diamonds and titanium. It took the Milanese company a year of research to obtain titanium in a shade of intense, satin-finish black.
Designer Giselle Effting also favors this material and, for her eponymous brand GI by Giselle Effting, creates pieces with a futuristic soul in this metal, not only for its fascinating look but also due to its essential characteristics, which ensure particular anti-corrosion and anti-scratch resistance and a hypoallergenic property.
Designer Annamaria Cammilli, on the other hand, chooses to work with black gold to add to her already precious, three-dimensional creations. A finish that alternates shiny and matt effects, the result of years of experimentation and research.
Antonella Reina, Editor VO+