Thursday, 08 December 2022
Les Petits Bonbons by Falcinelli Italy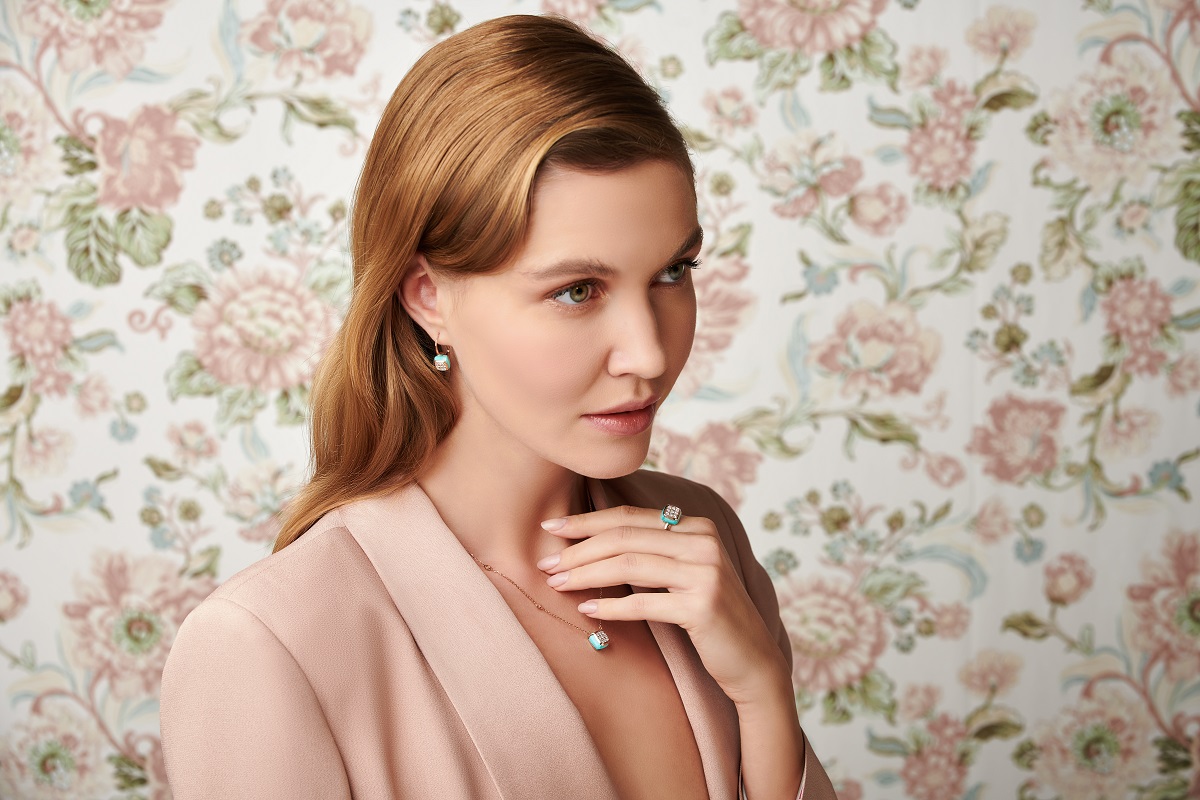 One begs another. Candies, sweets in general, are tasty little temptations ready to be enjoyed immediately, depending on the moment and the occasion. With their colors, their persuasive and inviting shapes, they just beg to be tasted, first one, then another and another.
In the same way, in an almost endless loop, the jewels of Falcinelli Italy's Les Petits Bonbons collection instill a desire to make them your own, to "savor" their beauty at any time of day, thanks to volumes and shades that play on contrasts and an elegance suitable for both formal and casual moments, without distinction of gender.
Pink gold, white gold, natural stones and diamond pavé make up unusual, tantalizing geometries, like triangles and squares on which the precious raw materials build different layers. Turquoise and rhodolite, amethyst and green onyx, citrine and smoky quartz, combined with timeless white diamonds, give rise to rings, necklaces and earrings characterized by an attention to detail that has become one of the trademarks of Falcinelli Italy, a company based in the heart of Tuscany that, from this "cradle" of art and know-how, exports beauty to the world.
Items include the square Les Petits Bonbons necklace with blue topaz and smoky quartz surrounded by a pavé of white diamonds; triangle earrings with amethyst, green onyx and diamonds for an exotic-inspired ensemble. And the square ring with turquoise set on a "cushion" of pure white diamonds.
And again, the triangle pendant necklace with green onyx and diamonds and a rose gold chain whose fresh and original style is a veritable passe-partout for the entire day.
VO+ Magazine