Wednesday, 26 October 2022
Luximpact: A Question of Feeling and Circularity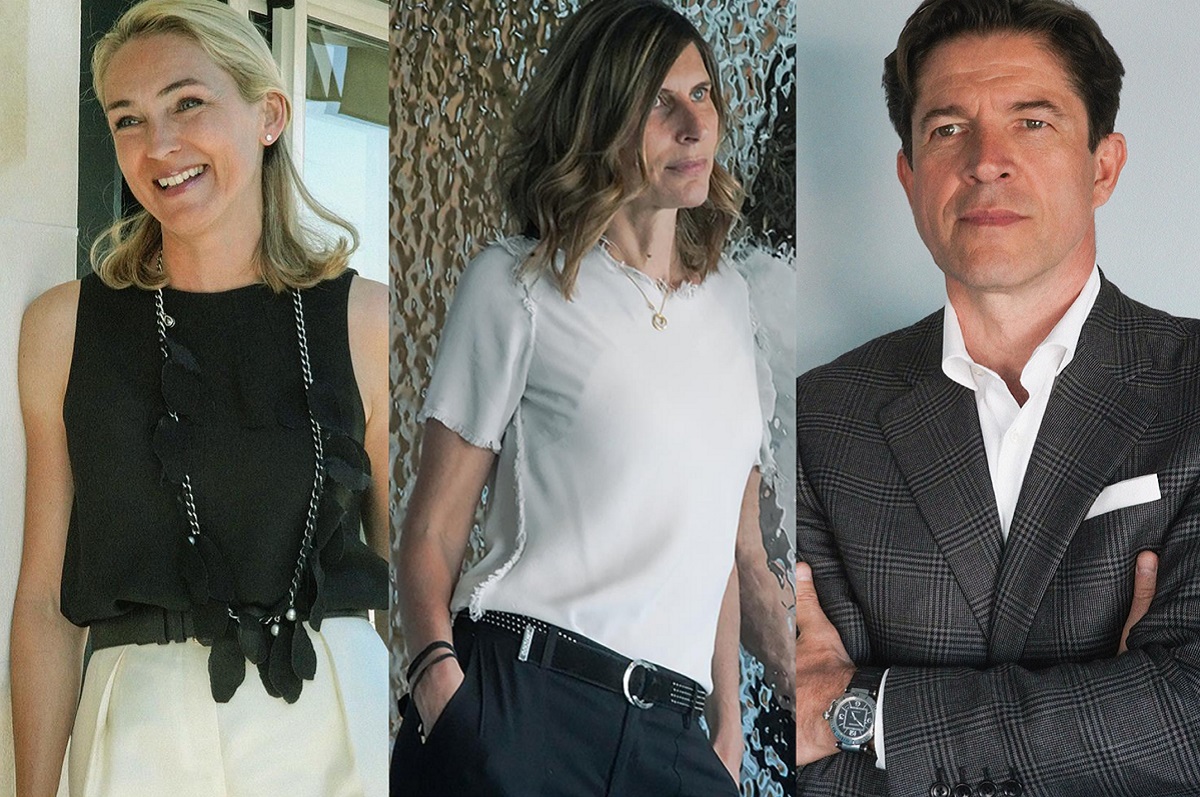 How do you make an old brand, known only to collectors and jewellery historians, attractive to today's consumers? The answer comes from Luximpact, which in just two years, has relaunched three Made in France "sleeping beauties"
Let's start with the facts. The boom that the luxury industry has been experiencing in recent years has led some fashion companies to challenge the market by buying and relaunching historical brands of the caliber of Schiaparelli, Patou, Poiret, Carven, to name but a few. However, this move has not always been as successful as hoped, mainly due to the difficulties involved in marketing an important legacy on a super-crowded marketplace.
Up until a couple of years ago, this sort of "shopping" had left jewellery on the sidelines (just think about the purchase of Suzanne Belperron in 2015 by Ward Landrigan, former director of the jewellery department at Sotheby's, ed.) until the newly founded luxury holding Luximpact, established by Fréderic de Naarp and Coralie de Fontanay, decided to join the big names by combining the values of eternity and narrative as a determining element in creating emotions in an item of jewellery.
This was the starting point for the relaunch operations of Maison Vever, in joint venture with the seventh generation of the homonymous family, Oscar Massin, the historic "diamond reformer", known for having mounted the famous 140-carat Regent diamond on the crown of the French Empress Eugénie, and Rouvenat, famous in the 19th century for the delicacy of design in the use of colored stones.
But what is the winning key to relaunching three such old and scarcely-known realities in order to breach the hearts and pockets of potential buyers and compete with the big brands, which have always invested in recognizability, design and craftsmanship? In a recent interview, De Narp told BoF: «These brands have that unique something that we want to breathe new life into by redefining the codes of the industry in the name of responsibility and sustainability. And we are sure that there are customers already willing to rediscover these legacies of the past.».
While Vever focused its relaunch on Art Nouveau enameling, one-to-one sales, an e-commerce for bridal and, more recently, on a shopin- shop at Le Printemps in Paris, concentrating mainly on the French market, Massin's relaunch followed a different path, thanks to the support of Luximpact's third partner, designer Sandrine de Laage with collections in recycled gold, lab-grown diamonds and distribution on the American market (the first lab-grown brand sold by Saks NY and LA, in which Kate Hudson and Rachel Zoe have also invested). It has also activated a partnership with Latitude Diamonds, a Washington-based lab-grown diamond supplier.
What sustainable direction will Rouvenat, the latest arrival, take, we wonder? Spoilers gathered by the Financial Times last July report that the brand will focus on circularity and on reinterpreting vintage pieces and is already inviting potential customers to withdraw stones and jewellery from their safes to be reviewed for a new Rouvenat design.
Federica Frosini, Editor in chief VO+