Tuesday, 30 August 2022
Officina Bernardi at the Venice Film Festival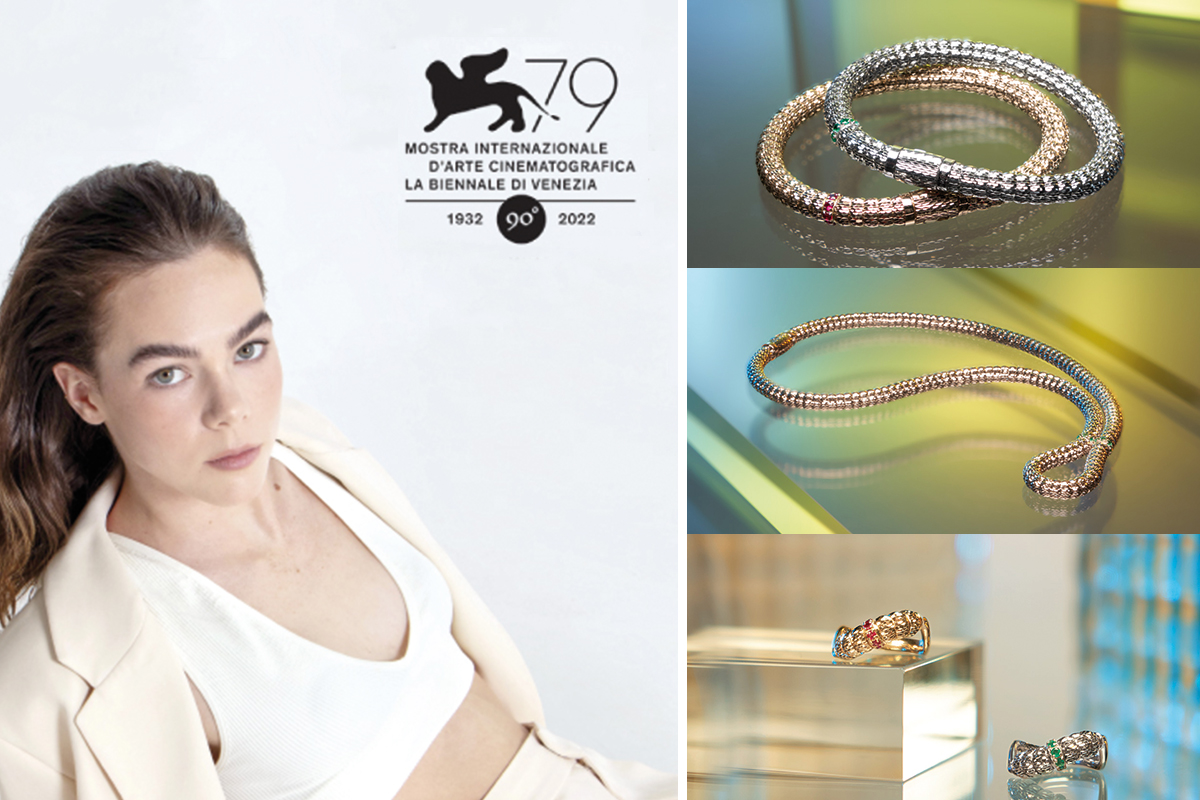 On Wednesday, September 1, the young Mexican actress, on the occasion of the screening of the film in competition, Bardo, falsa crónica de unas cuantas verdades', by the award-winning director Alejandro G. Iñárritu and already winner of 5 Academy Awards, will parade with 18-carat white gold jewellery embellished with emeralds, from the Enigma collection. This hyper collection is characterized by extreme versatility and adaptability, a mix of the brilliant engineering of the brand and the aesthetics of Italian design.
Emblem of the extraordinary craftsmanship of the Maison's goldsmiths, in creating jewels that combine mechanical skill with Italian elegance, the Enigma collection by Officina Bernardi represents a spectacular composition of elements free to caress the sinuous shapes of the body.
The joint that holds all the elements together never appears, in a play and invisible touch that makes the jewel adaptable to any shape, but able to illuminate even the red carpet.
VO+ Magazine