Tuesday, 22 February 2022
Roberto Coin: collections that go form Italy to Spain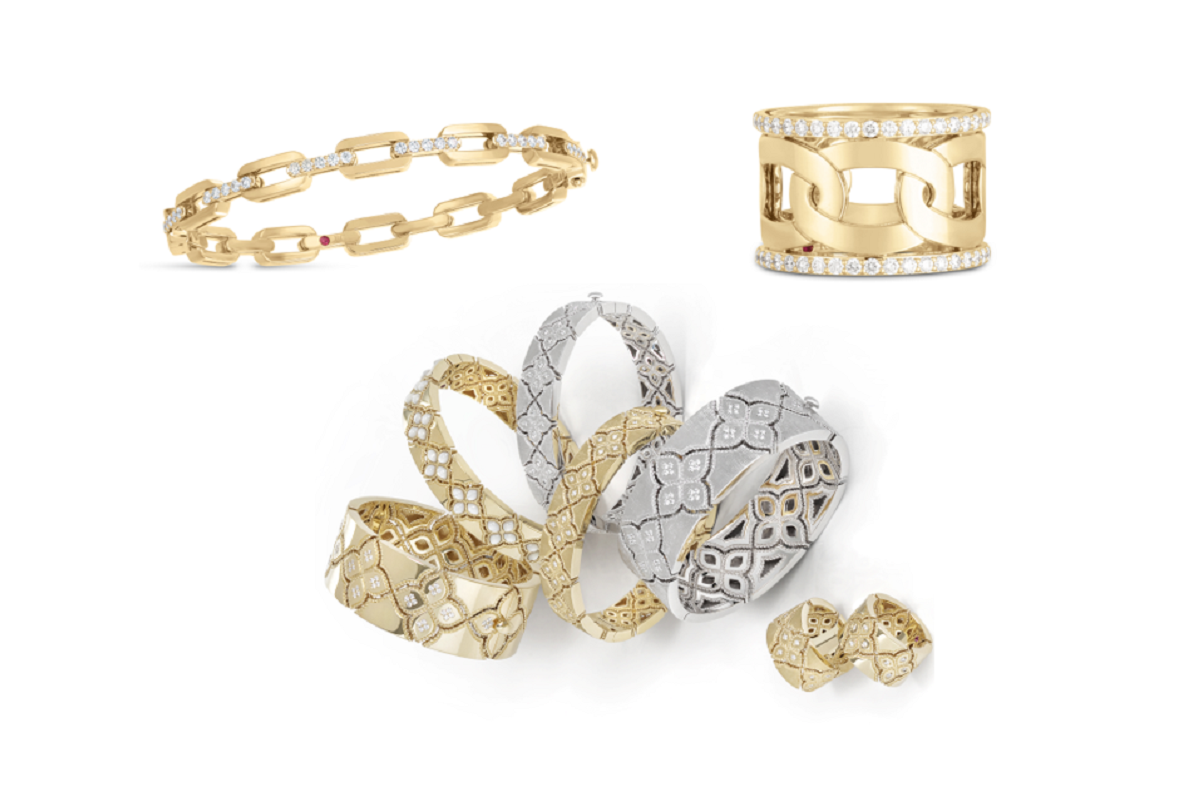 On one side Italy and on the other Spain, or to be more precise: on one side Venice and on the other Navarra, which, for those unfamiliar with geography, is a northern region of the Iberian Peninsula.
In other words, Venetian Princess and Navarra, two collections by Roberto Coin.
The first is part of the most romantic family in the jewellery brand's creative universe. It conceals a story just as legendary as it is fascinating because behind, and above all, inside each creation is a complex structure of twisted wire that seems to want to hide from view and remain visible only to the wearer. An allure of mystery enhanced by a game of black and white diamonds, measuring up to ¼ of a millimetre, evoking the dim lights of street lamps reflected in the dark water of Venetian canals. The twisted wire decorating these jewels, however, is 3D-printed to ensure maximum perfection and solidity to the entire Princess collection.
Moving on to Spain, the second collection takes up the royal coat of arms of the ancient Navarre consisting of 16 chain links arranged in a radial pattern, surmounted by a large majestic crown. The line is glorious and rigorous, almost regal. And although inspired by times gone by, these jewels are extremely contemporary and essential when worn. Creations for women who, as the brand itself points out, have a fighting soul but above all, are ready to live their own personal existence like a precious legend.
Other Roberto Coin collections are Art Deco, which manages to combine geometric lines with precious stones, and Princess Flower. The latter, like its Venetian sister, has a romantic structure with a flower in the starring role, ready to bloom with all its petals.
Michela Marrocu, Editor VO+