Monday, 10 October 2022
The Hallmark of Recognition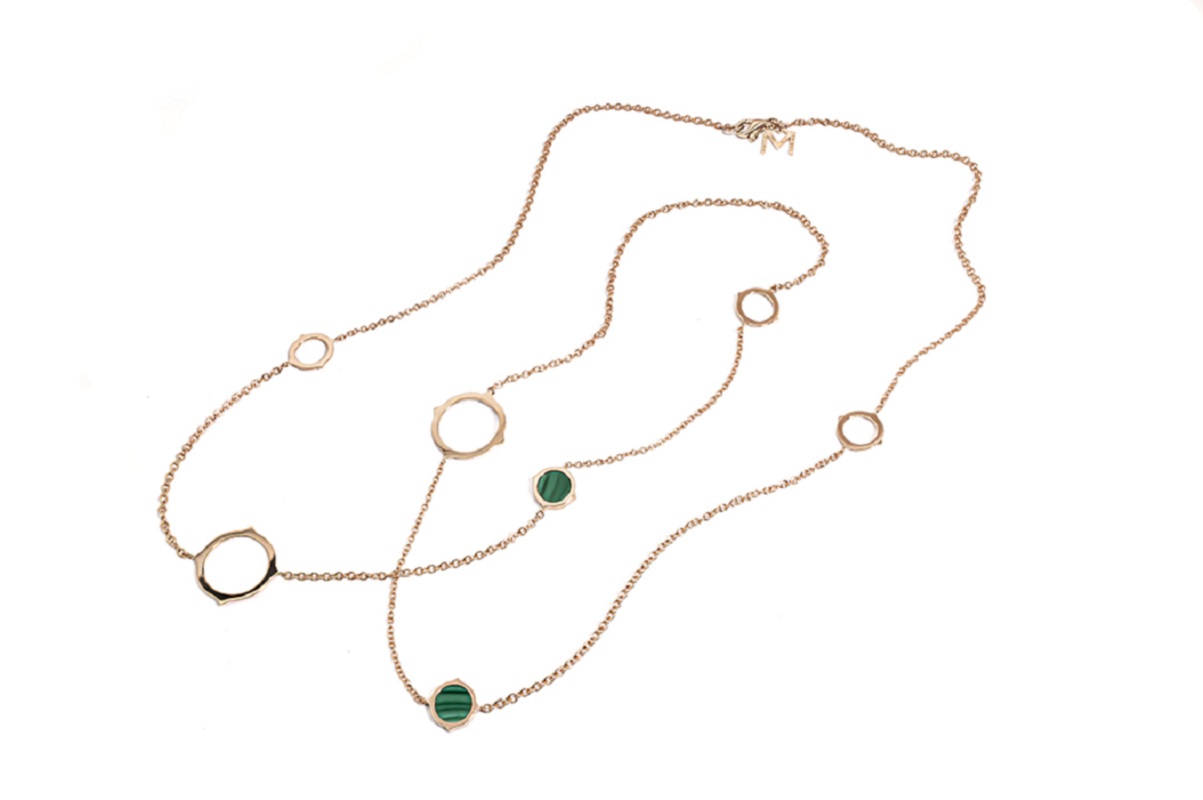 «Recognizability. An aspirational X Factor for every brand that can transform the desire for an object into an important profit on the market». For Mattioli, this element is undoubtedly represented by being playful, a point of pride for those who have led the company since its very beginning.
As the great traveler and extremely dynamic entrepreneur that she is, from the very first moment, Licia Mattioli has imprinted this effervescent mood on her collections, which all feature versatility, a fundamental quality for those who, in packing their bags, know they have to choose the right accessory.
Two collections that have become iconic for the brand are a clear example of this: Chips, fun and smart with its sinuous shapes that recall the profile of French fries, and Puzzle, in which earrings and necklaces mutate according to the outfit, thanks to interchangeable mother-of-pearl, multi-colored enamel or diamond kits. Jewellery that is never conventional, allowing the wearer to build her own color palette of the moment.
Also inspired by the same concept of "fluidity" is Eve_r, the new collection presented during Vicenzaoro September, which in turn draws on Rever, the iconic line among all the company's masterpieces, extravagant for its upside-down diamond setting.
Eve_r comprises two lines: "ready to wear" with its minimalist design in which mother-of-pearl and malachite inserts enliven long necklaces and stackable, gold-only or diamond wedding bands, and the high-end version, with modular rings that create precious combinations of shapes, colors and precious stones. There are eight possible variations in 18k rose and white gold, white and black diamonds, green tsavorites, onyx and turquoise, to be intermixed or worn alone.
Lorenza Scalisi, Editor VO+