Monday, 21 August 2023
Antonini Milano unveils the Amalfi collection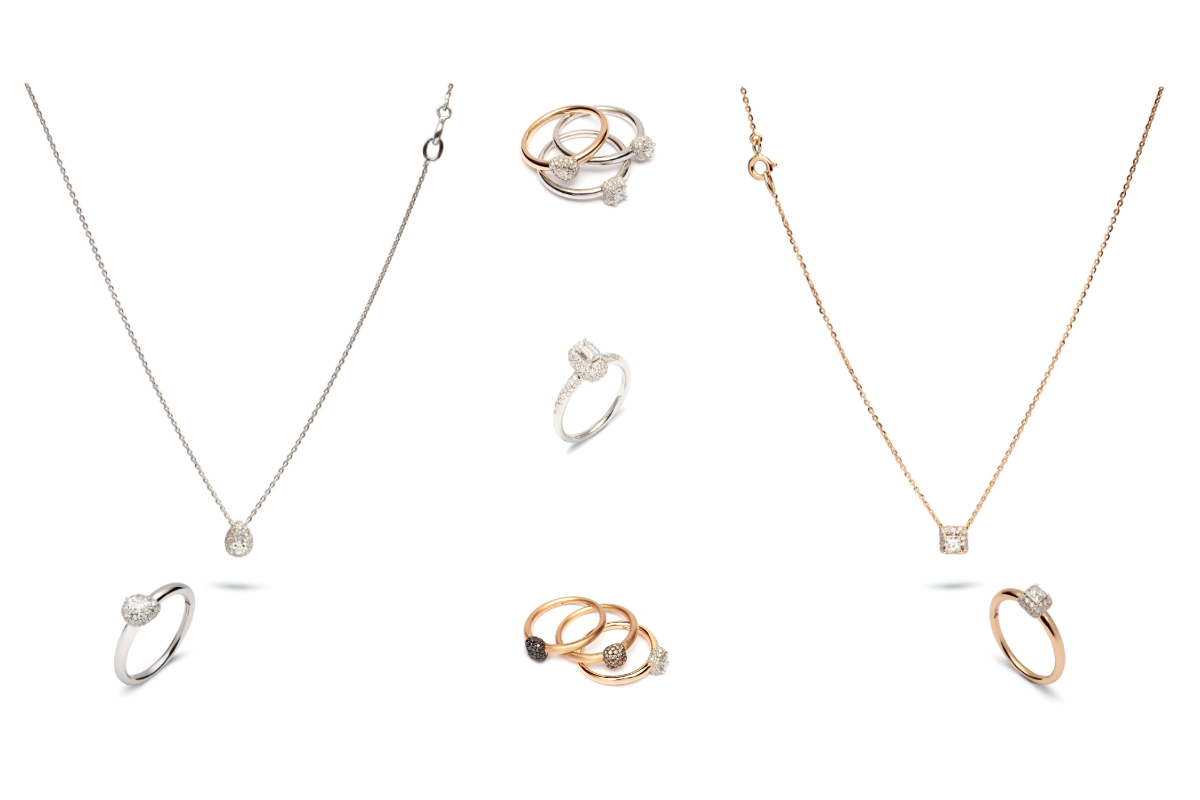 A collection of rings and small pendants with a simple design that brings together the best quality stones with manufacturing excellence, to obtain delicate and discreet little treasures, a concentrate of elegance and light.
The inspiration of the collection is the luminosity of the Mediterranean Sea, which can be admired from the Amalfi coast, specifically near Amalfi. The reflection of the sun's rays on the sea, the colors of the houses, the flowery nature... essential elements to have the perfect set for an unforgettable experience.
Amalfi jewels are an experience of beauty and clarity: in the rings, the thin circle of the round stem carries a precious solitaire diamond with a square, rectangular or teardrop cut, surrounded by small diamonds. There is also a more minimal and contemporary version with only a pavé of white, champagne or black diamonds. Given individually they are a perfect engagement jewel, worn together they seal a lasting union. Even the pendants are concentrated around the solitaire or a pavé of diamonds, a concentration of lights and shadows that illuminate the neck, with a very thin chain. The gold of the Amalfi collection can be polished or satin, white or pink. The shiny white gold with diamonds is a tribute to the reflection of the moon on the Amalfi sea. The rose gold and champagne diamonds recall the beautiful warm shades of the colors of the sky and water, when the sun closes the day on the horizon of the sea.
VO+ Magazine