Thursday, 03 August 2023
Rocca and Rolex open in Porto Cervo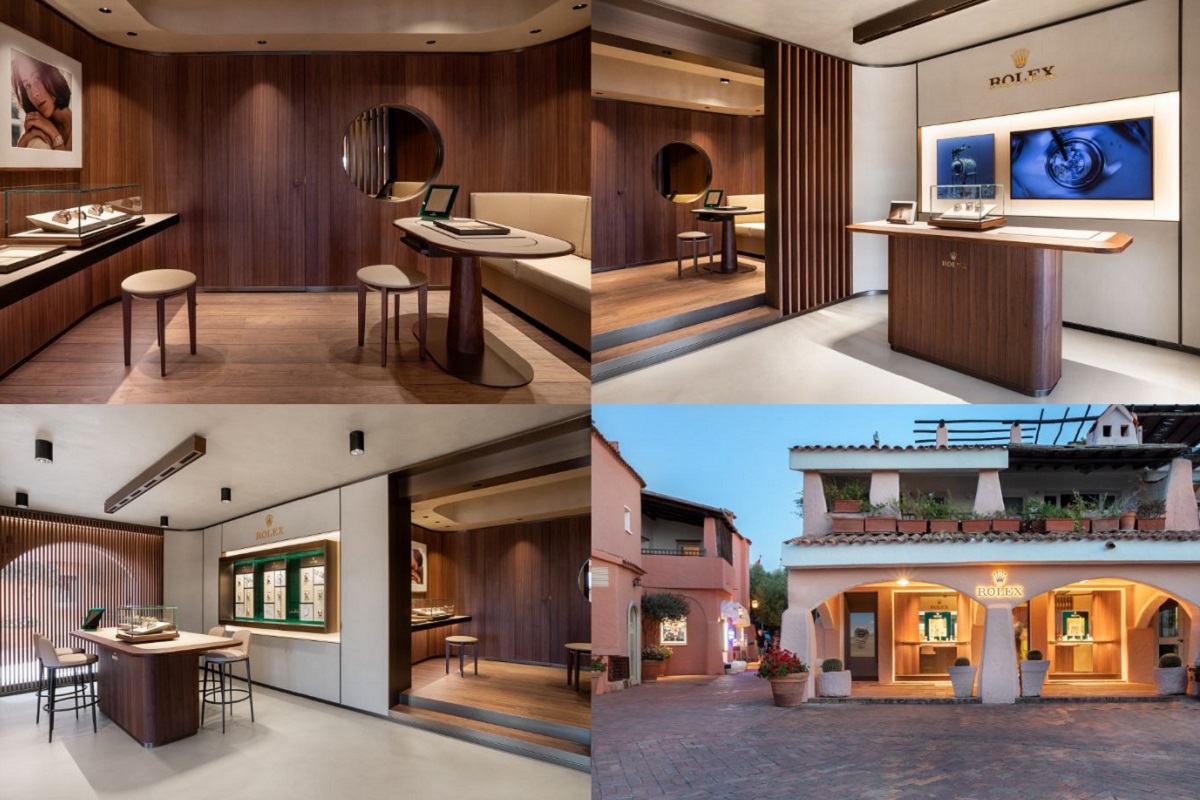 Located in the Piazzetta Centrale of Porto Cervo, a meeting point for those who visit the famous town of Sarda, it fits harmoniously into the elegant context of the small village offering the visitor an elegant and exclusive setting where to meet competence, refinement, professionalism and discretion.
"We are honored to be a partner of this brand of Swiss watchmaking excellence, and to have opened together the new Rolex boutique in Porto Cervo. Sardinia is an area of great interest for Rocca, and this new opening is part of our strategic plan to strengthen the area. We are confident that we will offer Rolex customers an amazing shopping experience, which is part of our DNA." said Giorgio Damiani, Vice President of the Damiani Group, of which Rocca is part. The design of the boutique in Porto Cervo develops within the landscape of the Costa Smeralda, in the privileged position of the renowned Piazzetta. Inside this box of 50m², we find a first room where the use of concrete Ciré characterizes all surfaces: floor, ceiling and walls.
While the concrete Ciré - synonymous with contemporary decoration - opens a dialogue with the context, where the smooth rocks emerge continuously from the water, the material of the cement spatula and the roundness of the corners give a freshness throughout the first part of the boutique, establishing through the windows a relationship with the outside. In the first room, the classic display of one of the windows gives way to a screen made of wooden strips so that the light can filter from the only external façade without a porch. The result is a perfect and harmonious play of lights and shadows as to remember a pergola on the sea.
The second room, however, more intimate and hidden by a wooden partition, is located at a slightly higher altitude than the first room; it is accessed through two steps. This space, completely covered with large wooden slats, with curved corners and enriched with a porthole mirror, recreates the environment of the cockpit of a boat. In this corner dedicated to the sale the customer will have the opportunity to be hosted and welcomed on a comfortable sofa.
Finally, also the sales counters have been designed and made with rounded shapes in perfect harmony and consistency with the suggestion of boat furniture.
Surrounded by an atmosphere reminiscent of marine environments, customers and visitors to the boutique will have the opportunity to live an immersive experience in the Rolex world, discovering all the watch collections, from classic to sporty models.
VO+ Magazine